Hear From Our Happy Customers
Testimonials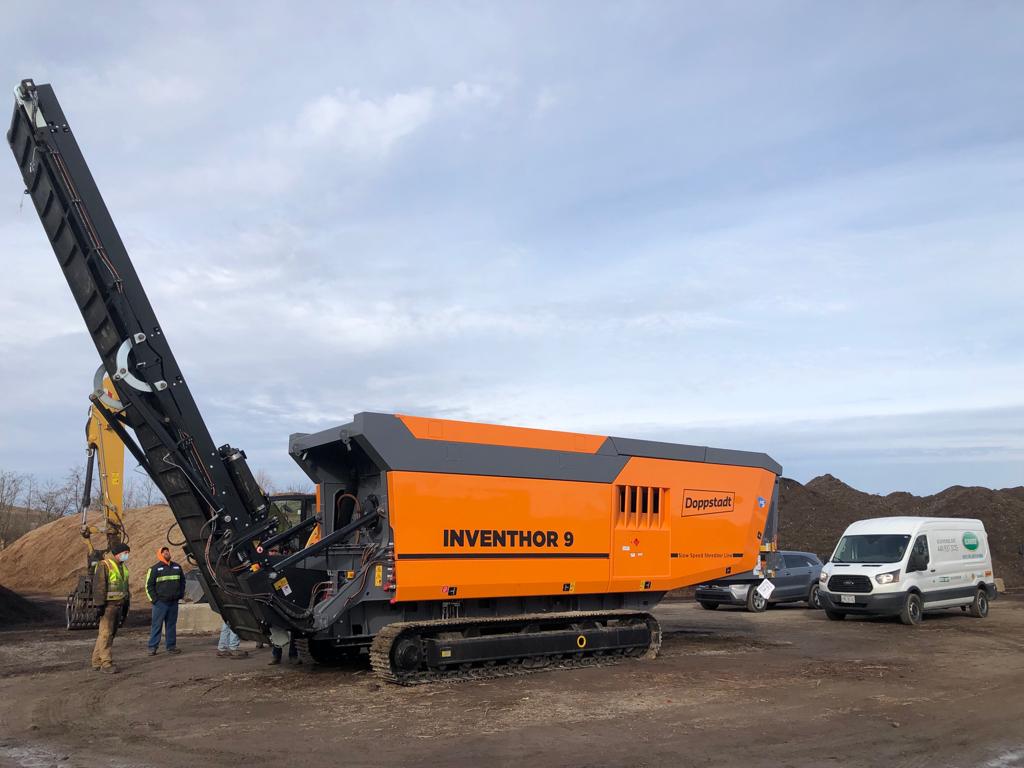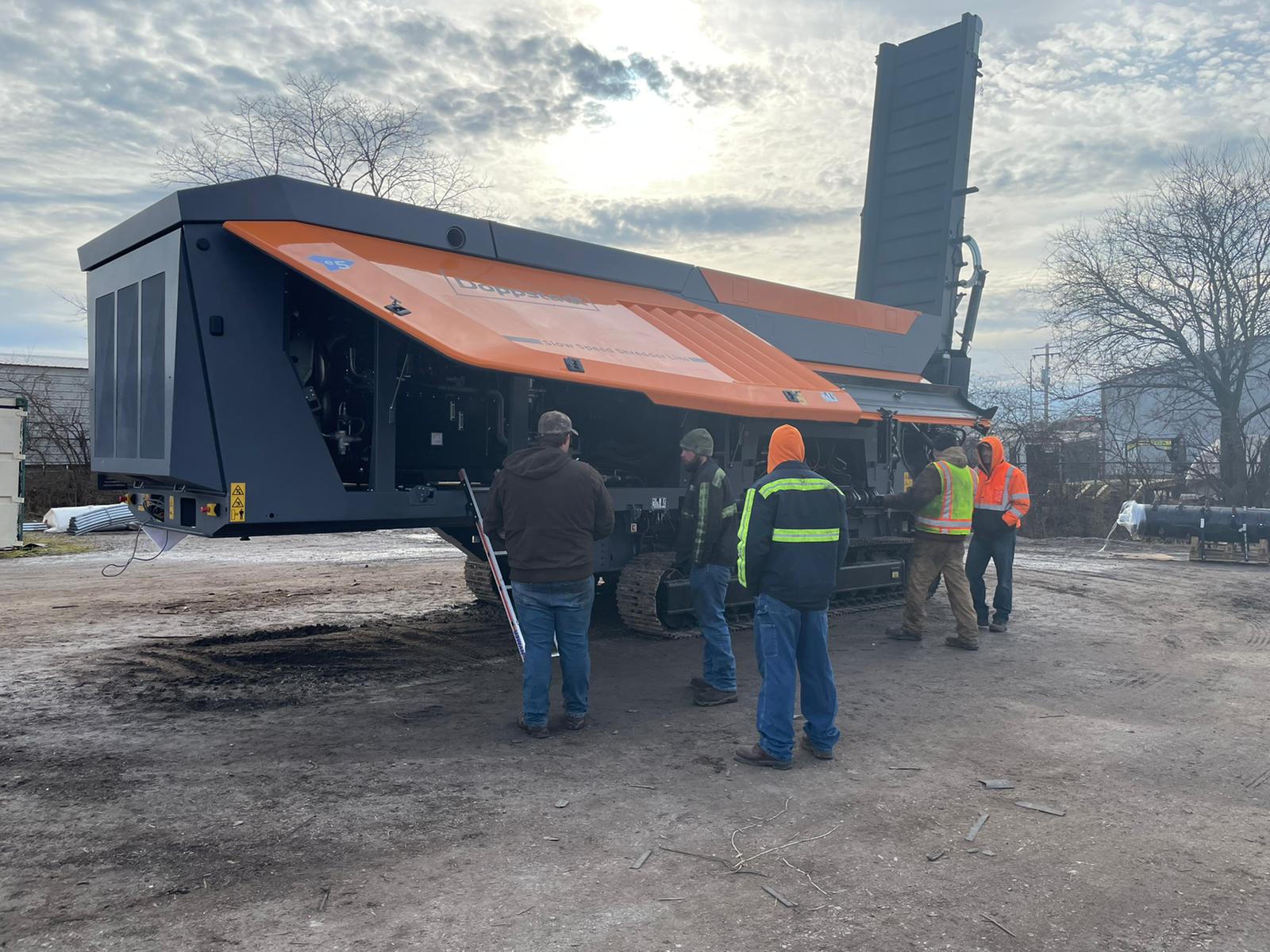 St. Louis Composting Takes Delivery of their 2nd Doppstadt Type 9 Inventhor
The world we live in today is always changing with obstacles such as rising fuel costs, supply chain challenges, labor shortages and the ongoing pandemic.
Companies like St. Louis Composting, by thinking outside the box when it comes to processing their heavy logs and brushes, are reaping the benefits.
"The fuel savings alone is astronomical.  Low wear, maintenance, and reduction in fines for farther processing of the material made the purchase of our 2nd Doppstadt shredder a logical decision.  Modern Tech Equipment, our local dealer, along with the support of Ecoverse, the Doppstadt distributor in the USA, have given excellent backup service and support even in this current climate." – Patrick Geraty, President of St. Louis Composting.
It's a new standard of quality in high-torque shredding: the INVENTHOR 9.  This next-generation shredder carries on Doppstadt's time-tested single shaft shredding product line.  Equipped with a revolutionary drivetrain concept, redesigned hopper, and unprecedented access to the machine interior for service and maintenance, the INVENTHOR is a world leader in engineering and performance.
German engineering, heavy-duty construction and top-quality components provide the reliability and efficiency needed for a relentless day-to-day operation and a long service life.  The INVENTHOR 9 by Doppstadt is a powerful, robust machine for primary volume reduction in waste wood, municipal solid waste, industrial waste, green waste, construction & demolition waste and more.
"Modern Tech Equipment Owner, Micheal McCusker, and Regional Sales Manager, Doug Hill, have personally been there for us the entire time. They have been helping us train multiple employees to run the machine, helped us with maintenance and the purchase of the most efficient impact bars and screens, and helped install the T-Link system and weigh belts. We know they stand behind what they sold and will help us with it for years to come!"
Chris West
"After running this machine in compost, mulch and topsoil — if everyone knew what this machine could do, they would have one."
Sterling Waddell
"Of all the turners we explored, only the Backhus resulted in the windrow being taller after you passed over it. We would see our piles at 6-7 feet going in, and a good 9 feet tall afterwards because of all the air being put into it. "
"The best part about all of the different features of the trommel is you can control your belt speed and your drum speed and the fuel usage, of burning minimum fuel. As of now, we are running around 2 gallons/hour and that has been a great thing for us."
Gary Phillips
"I am really happy with the way the SM726 was how it handled the Rooflite material. Going from our old method to this new method, we had a dramatic increase in bags, which is amazing from where we came from. That was the biggest benefit. "
Jeff Heirlen